Hello Fountain Street Church!
My name is Greta Jo Seidohl
and I am thrilled to be joining the FSC Ministry Team as
Minister of Belonging and Community Engagement.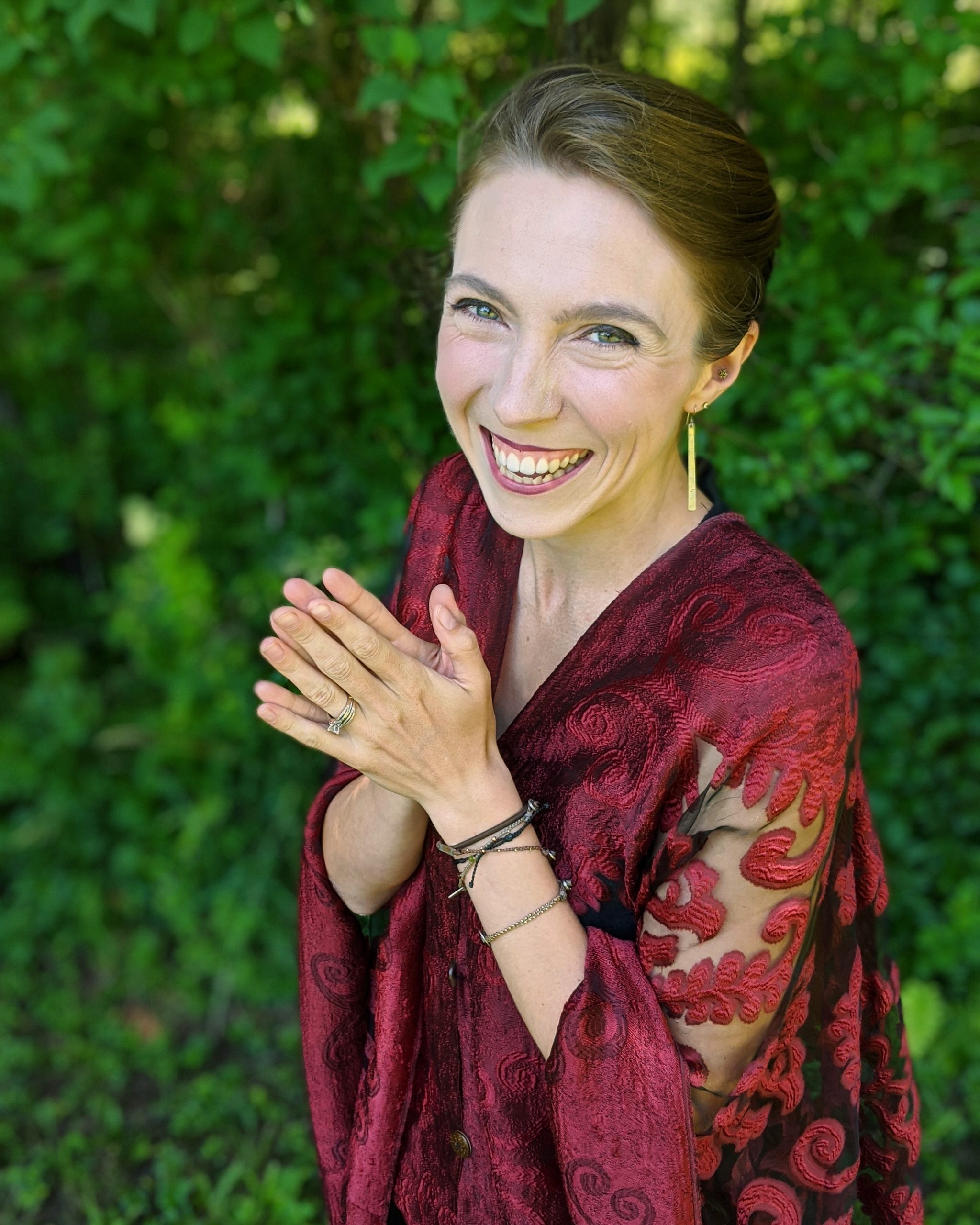 Minister of Belonging &
Community  Engagement
❂ I believe, in body and soul, that we are designed to be in community. 
❂ From my training in anthropology, I know that humans have co-evolved to thrive when supported by community.
❂ Through my personal experience, I trust that true connection can be transcendent and transformative.
❂ Holding the hard and holy work of intentional community building is precisely what I hope we can do together!
❂ I was raised in the Upper Peninsula of Michigan, have lived all across the US, and have called New York City home for the past three years. I share my life with my husband, our child, an opinionated feline, and a loyal canine. 
❂ I'm so excited to learn about the other half of Michigan, Grand Rapids, and each of you! And I'm overjoyed to be part of the Fountain Street Church community.
Not just to raise a child, but to grow a soul.
It takes community to survive grief, share joy, and truly flourish!
Thank you for allowing me to join you on this journey.